The training courses here can help you acquire the tools, skills, and knowledge you need to manage your climate-related risks and opportunities. All courses are free of charge, and are offered in at least one of three formats: online audio-visual presentations ("Online, Self-Guided" and "Tool Tutorial"), training webinars ("Online, Scheduled Lecture Series"), and residence training courses ("Onsite, Instructor-Led"). Each training module is accompanied with a test to help you evaluate your knowledge. These courses feature scientific information adapted from authoritative sources, prepared by recognized subject matter experts. The courses have been pilot tested with users and other subject matter experts and may be updated periodically, as needed.
Thousands of workers are affected by heat illness each year—environmental heat is a recognized hazard. Workers have the right to receive information and training about hazards and their prevention, and it is the employer's responsibility to provide this. In a training, it is important to include the health effects of heat, how and when to respond to symptoms, and how to prevent them from occurring. This OSHA Heat Illness Prevention Training Guide, in PDF format, includes information in short, interactive lesson plans that can be completed in a tailgate or toolbox talk. Training should be in a language that the worker can understand.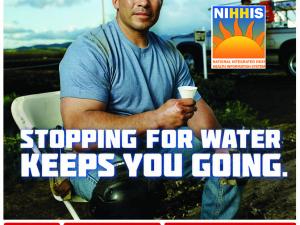 This training will teach and reinforce awareness of heat-related illness among coaches, athletic trainers, students, school nurses, parents, and teachers. It will also promote the development and implementation of guidelines by these participants.