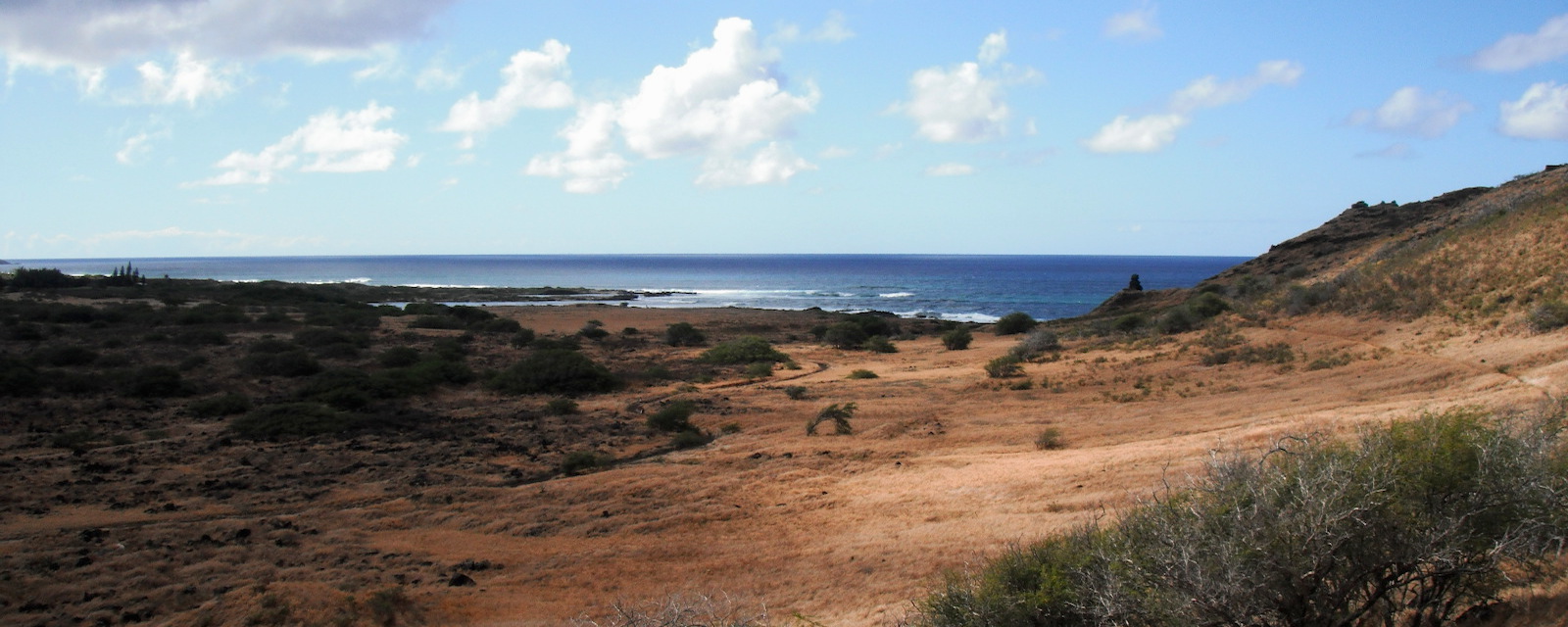 The ability of people, plants, and wildlife to thrive on Pacific islands is tied to the amount of precipitation each island receives. On time scales from months to decades, climate variability and change affect precipitation patterns across the region.
On even the smallest islands, freshwater is necessary to support plants, animals, and any human inhabitants. On developed islands, natural sources of water must also support agriculture, industry, and tourism. Relatively high demand for these uses means that water supply is constrained and may become more limited as climate changes.
Though all Pacific Islands have access to a whole ocean of salt water, large-scale desalination requires too much energy to be feasible. Therefore, precipitation is the source of all freshwater for the islands. Over time, the total amount of water available on each island from rainwater catchment, surface water (streams), and groundwater is closely tied to climate variability and change.
Trends and projections
In Hawai'i, average precipitation, average stream discharge, and stream baseflow have been trending downward for nearly a century, especially in recent decades, but with high variability due to cyclical climate patterns.
Trends in annual rainfall from 1950–2010 show that islands in the western part of Micronesia (the Commonwealth of the Northern Mariana Islands, Guam, and the Republic of Palau) are receiving slightly more rainfall than in the past, while islands in eastern Micronesia are getting much less rain than they did decades ago. Projections of precipitation for late this century from global models for the region give a range of results. Generally, projections suggest that annual rainfall will either change little, or increase or decrease by up to 10 percent. For Hawai'i, projections based on statistical downscaling suggest a 5 percent to 10 percent reduction in precipitation during the wet season and a 5 percent increase during the dry season for the end of this century.
On most islands, increased temperatures projected across the region, coupled with decreased rainfall and increased drought, will reduce the amount of freshwater available for drinking and crop irrigation. Climate change impacts on freshwater resources will also vary because of differing island size and topography, which affect water storage capability and susceptibility to coastal flooding. Low-lying islands will be particularly vulnerable due to their small land mass, geographic isolation, limited potable water sources, and limited agricultural resources. Also, as sea level rises over time, increasing saltwater intrusion from the ocean during storms will exacerbate the situation.
These are only part of a cascade of climate change-related impacts that will increase the pressures on, and threats to, the social and ecosystem sustainability of these island communities.
A prolonged drought in the State of Hawai'i from 2008–2014 left some cattle ranchers without land suitable for grazing cattle. This photo shows dry ranching land, part of Kuahiwi Ranch in the Ka'u District of Hawai'i Island. Photo by Pacific RISA. Used with permission.