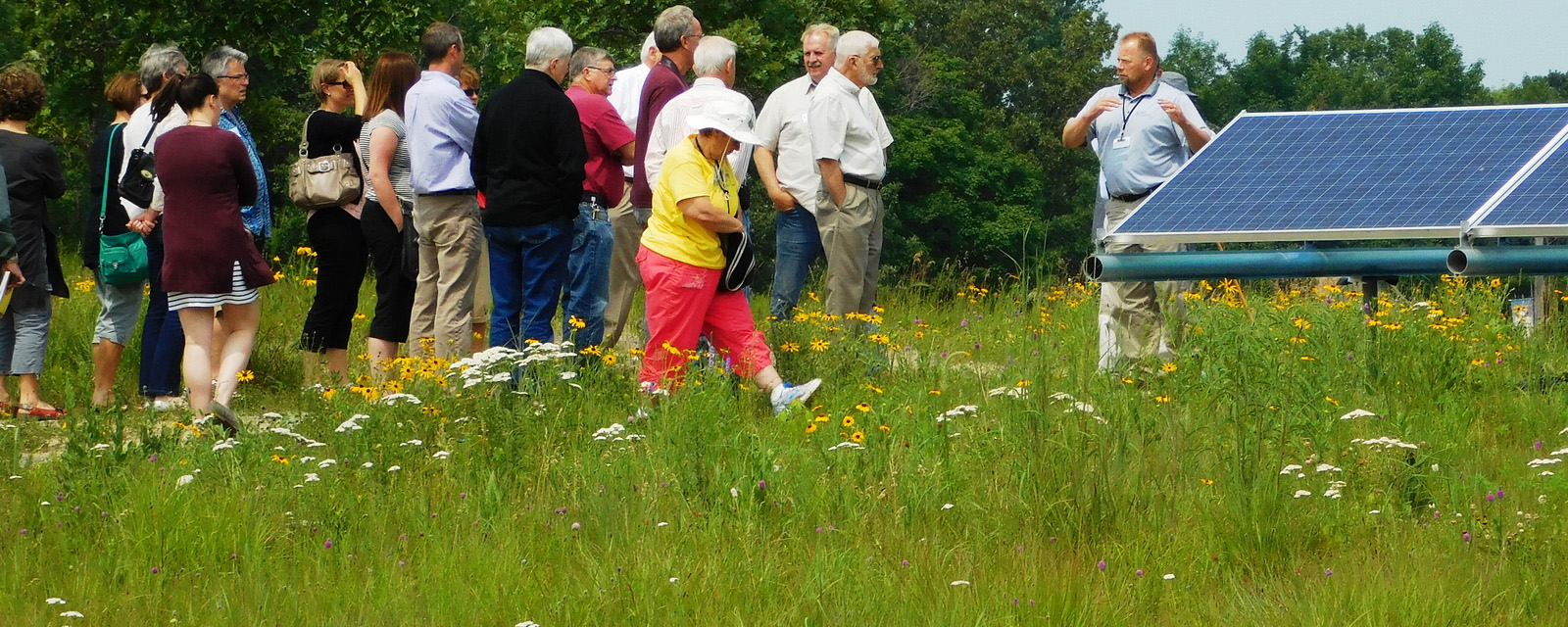 Building Resilience in the Great Lakes
The Great Lakes region has a highly energy-intensive economy and emits large amounts of greenhouse gases—thus it has a large potential for mitigation. Some cities in the region are actively involved in adaptation and mitigation planning to confront changes in their environment due to climate change.
Energy production in the Great Lakes relies heavily on coal-based generation; increasingly transitioning from coal to natural gas in the region has the potential to reduce greenhouse gas emissions. The region also has the potential to develop low- or zero-carbon emission energy sources, which could include a mix of wind, solar, and biomass resources. Expanded nuclear energy production is also a consideration. From a socioeconomic standpoint, increasing resiliency and grid security for current and future energy systems in a changing climate is essential.
Particularly with respect to increasing coastal hazards associated with more frequent and powerful storms, communities are incorporating resilience principles into their master plans and considering ways that their infrastructure and other investments can be designed to better withstand these threats.
Federal agencies, through regional groups such as those working on Annex 9 of the Great Lakes Water Quality Agreement, are addressing mounting threats to the prosperity and resilience of the Great Lakes region by examining many sectors, including food and water security, infrastructure, and public health and safety.
Great Lakes climate centers

Several federal agencies have established regional climate centers to serve as hubs for information about projected climate impacts on specific sectors; these include agriculture, forestry, long-term climate predictions, phrenology, and ecosystems. Visit the websites below to find more information on how you can build resilience in your area.
To learn more about building resilience, visit Topics. The following topics may be particularly helpful:
A tour of community solar gardens at Lake Region Electric Cooperative, hosted by a Minnesota Clean Energy Resource Teams—or CERTs—team. Image credit: Minnesota Clean Energy Resource Teams. CC BY-NC 2.0, https://creativecommons.org/licenses/by-nc/2.0/, via Flickr